Family Lives awarded additional funding for mental health services supporting new parents in Barnsley
3min read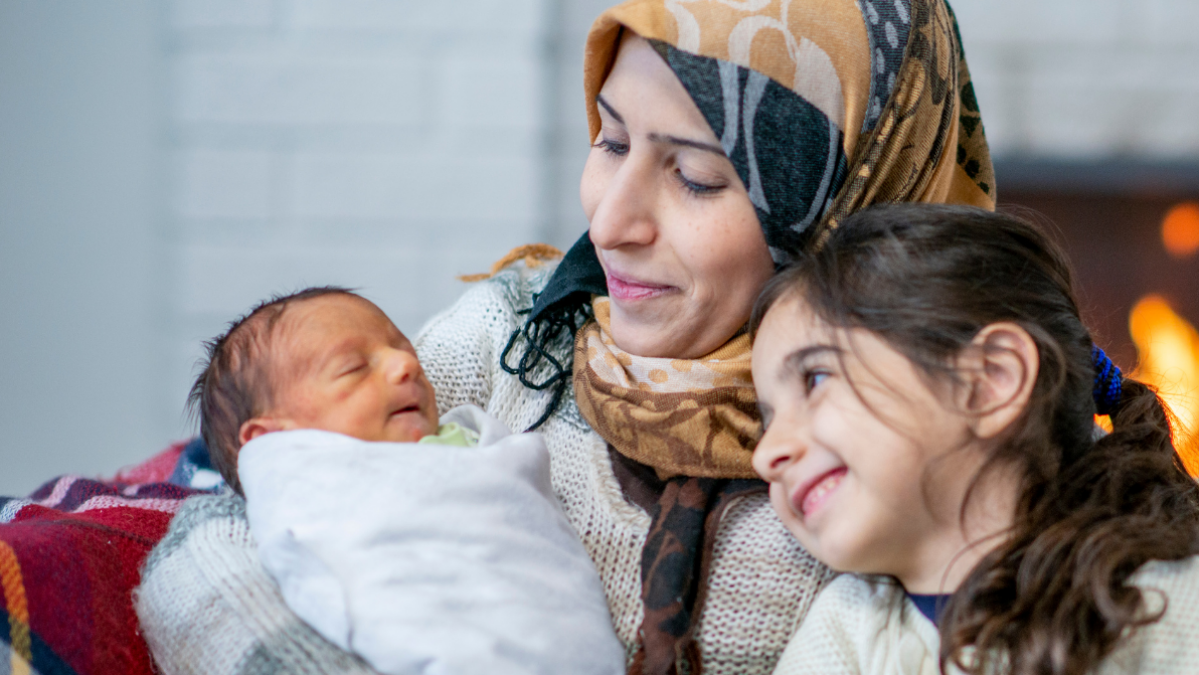 We're delighted to announce that our New Parents Support Service in Barnsley has received further funding from Barnsley Council and Barnsley Clinical Commissioning Group (CCG).
The service was first commissioned by Barnsley Central Area Council back in 2019 and, despite the challenges presented by COVID-19, remained available in the home, in the community (when safe) or online throughout the pandemic.
Over the past three years new parents have been matched with a fully trained volunteer support worker who understands new parent anxieties and can lend a professional and reassuring ear to listen.
When life feels overwhelming, the support worker will help build resilience, accompany parents to appointments, introduce wider support services like housing, food banks and benefits support. They also help the family build social connections with other new mums and dads in the local area through activities that benefit babies and parents alike.
One new parent said: "Family Lives have supported me since I was pregnant, and the support has been great. Family Lives helped me with my mental health when I have been in a dark place and felt very upset. They have given me hope."
Another said: "I didn't know how much it would help, and I was scared. I have found the support very helpful. I was scared about my feelings, taking medicine and going out. I am 90% better than I was in the beginning. I think it's a great service and something all women should have."
The new investment comes at a time when the NHS is recording a 40% increase in requests for help from new or expectant mothers.
Caroline Fanshawe, Head of Local Services for Family Lives, explains: "No matter how well prepared you are, becoming a parent is a major upheaval bringing with it a mix of emotions and changes.
"In the face of a global pandemic, and successive lockdowns, where maternity services were restricted, nurseries closed, and families were forced to 'stay at home' the challenges for new parents, infants and existing children have been unprecedented, leaving many women feeling lonely, isolated and struggling to cope."
"As a charity, Family Lives specialises in supporting families and children living in poverty and disadvantage; we know that the impact of rising energy, fuel and food bills are forcing many families to breaking point.
"We believe that everyone should have someone to turn to, so our doors are never closed. We are available to give confidential support. Parents can contact us by phone, email, or instant chat on our website. Wherever you are, whatever problems you're facing, you don't need to face them alone."
Wendy Lowder, Adults and Communities Executive Director said; "This is a great example of developing an approach through the council's area-based arrangements - identifying a need in the local community, co-creating a solution, learning from it and then, when it makes a difference, expanding it across the borough. Covid-19 has presented some difficult challenges for expectant and new parents and the additional funding will help offer much needed support to them."
New parents in central Barnsley can email Lesley Brewin for more information. To learn more about our vital work with families, please visit our website.