Coping during the Covid 19 outbreak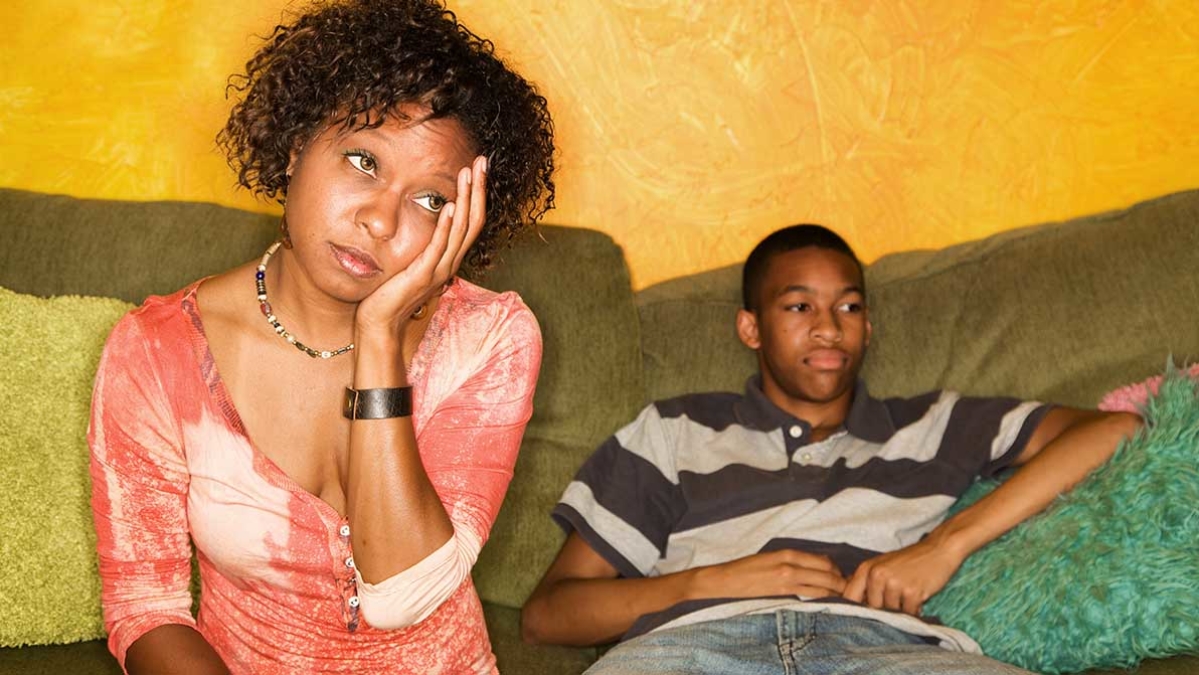 During these uncertain times, it can be very daunting and worrying for you and your family coping with another lockdown. With updates and briefings in the news, it is natural to feel anxious and wonder how you will juggle everything.
If you would like further support and advice, you can call our helpline on 0808 800 2222 or email us at askus@familylives.org.uk. You can talk to us online via our live chat service which is open, Monday to Friday between 1.30pm and 9pm.
With families in lockdown, you may be wondering about how to keep your children occupied and helping them learn as schools are closed. Talking to the children about this virus can be difficult, if you have younger children you may find it helpful to use this worksheet produced by MindHeart.
It can be really hard not being able to go out and about and the feeling of isolation can be immense and challenging. Reach out to your support network online and perhaps start up a group video chat or skype call once a day to minimise feeling alone. Other parents may be feeling the same so maybe arrange a virtual play date or an online coffee break with friends and family. There are lots of great virtual online community get togethers happening. To find out more use an internet search engine to see what is out there.
Co-parenting and contact arrangements
If you and your children's other parent are separated or divorced then you may be wondering how this lockdown works best for your family. Cafcass have put together guidance to advise families on effective co-parenting and child arrangements. During this current crisis some parents whose children are the subject of Child Arrangements Orders made by the Family Court are concerned about their ability to meet the requirements of these court orders safely in the wholly unforeseen circumstances that now apply. Please see this article from the Courts and Tribunals Judiciary for more information.
Managing conflict
Being stuck in together can also be a very trying time and it may be that conflicts and tensions can escalate. It is important to encourage time out and space for everyone so they can unwind and have some time alone. Share the chores where you can so everyone is working together. If you are struggling to get on with your partner, read our supportive advice.
Your children may display challenging behaviour during this time as they are feeling cabin fever and unable to get out of the house. Try to work out a set of boundaries with the children so they understand your expectations and you can grasp theirs too. Build in family time in the day so the children feel supported. Ensure they have structure through their day to minimise conflict. Devising a mini plan with them and helping them to find fun things to do around the house can help enormously.
It is understandable there will be levels of frustration from everyone, but if your teenager's behaviour becomes aggressive, please read our advice. If you have younger children and they are displaying challenging behaviour, please click here.
If you are in a relationship that is abusive or there is coercive control, you may be feeling frightened. Please get in touch with Refuge on 0808 2000 247 or you can talk to them online. Please see our advice on domestic violence for further support.
Working from home
If you are working from home, it may feel like a juggling motion keeping the kids occupied and meeting work commitments. Speak to your employer about flexible hours so that you can take time out to be with the kids, especially if they are younger children. Establish a routine that helps you and your children have positive structure for the day. Allow for flexibility, as your child may want to do something else. If you live with your partner, it is important to share the workload with each other, if they are too working from home. Try to work alongside each other and perhaps sharing the load when home schooling the children. If you have young children who are still resting or napping through the day, use that time to do the more complex work tasks so that you have time to focus.
Build in self-care and if you feel you need some time, take a break. As this is a very isolating time, looking after your wellbeing and emotional health is necessary. Mindfulness apps or a 5-minute yoga or meditation session can be helpful and the children can join in too. Create a suitable and comfortable workspace; it does not have to be its own room but just some space that works for you. With the abundance of technology, use this to your advantage to help keep your child occupied. If you have a garden, encourage them to get some fresh air too. Click here for employment rights advice from Working Families. Read these tips for working from home from the Future of Education. Please see our advice on work life balance for more tips.
Home learning
Most secondary and primary aged children may have set work provided by their school or they may be doing remote learning. It is important to ensure that they are not doing work all day and that they have plenty of breaks and time to relax in-between. Becoming your child's teacher is a daunting prospect but leaning on other parents who are going through similar experiences can be helpful.
When planning the day, think about when they work best and work out a schedule with them. You may want to start the day with something active and then perhaps a break and then onto the next activity. Some children thrive with a solid schedule whereas others prefer flexibility. If the work has not been set, there are plenty of helpful resources available. BBC Bitesize and BBC Teach have lots of live online lessons for school aged children on a range of subjects.
Welcome to the World's Worst Children Extravaganza! David Walliams has a FREE audio story every day plus lots of activities to keep children entertained. Click here to find out more and to access the resources and activities.
Chatterpack have produced an exhaustive list of resources and links. Ensure that your children have active time too, there are many resources available such as the Joe Wicks PE lesson or perhaps you may want to find a great yoga session on YouTube that they can do. As long as it is 30 to 60 mins of active time and they enjoy the activity, this is the most essential thing. If you have a garden, let them have some time to run around and if you don't have access to a garden, open the windows for plenty of fresh air. Does your child love dancing? This is a great way for the whole family to have fun and get active. The Woodland Trust have produced a list of nature activities you can do at home. You can also download illustrated nature activity sheets from Wildlife Watch.
Encouraging your child's creativity can help bust boredom blues. Spread the Happiness have great activity worksheets that your children can do indoors without costing the earth. Click here to download their activity sheet. With Easter just around the corner, visit our article on ideas and games to keep the kids occupied. Get cooking with the kids and use up those store cupboard essentials to create a dish worthy of being on MasterChef.
If you have young children, singing songs can help ease anxieties and help with their cognitive development. We have developed a range of guided videos to help you sing with your young child, please click here to see our videos. Oxford Owl has lots of reading materials that you may find helpful to read too and they are free to access.
Does your child like STEM? They may enjoy BP's Educational Service. They can learn lots of different experiments and resources on all things science. Check our DKFindOut which lets kids explore subjects from coding, space, history and much more.
If your child has SEN or a disability
Managing change for children with additional needs or a disability can be very challenging. It may be that your child processes information in their way and you may need to talk to them about this daily including showing them the importance of handwashing. They may not fully grasp the seriousness of what we are going through but they most likely are feeling the change. Sensory Spectacle have produced some guidance called Coronavirus and Sensory Processing Disorder. MomKind have written a blog about Autism and the quarantine to help manage the daily routine with specific pointers. Sunshine Support have many resources available including social stories, coping with isolation and more. WellChild have information on how to protect your child and staff working with your child during the Coronavirus pandemic. Autistic and unapologetic have written a comprehensive blog about talking to your child or young person about Covid-19.
Managing anxieties and worries
It is natural to feel anxious and worried about this global crisis, as it is not something we have experienced before. It can be difficult having to stay strong for your children when you too are looking for support. If your children are feeling anxious and you want to speak to them about their feelings, using social stories can be helpful. Social stories are visual prompts that tell a story that is specific to their needs. You may find useful to download this social story from Elsa Support. Reassure your child as much as possible to put their trust in you as their parent and that as a family, you will get through this.
Our tips for managing anxiety include:
Limit the news or social media coverage as there is a lot of information and it can be overwhelming.

Connect with your friends and loved ones using video messaging, texting and phone calls.

Add self-care into your daily routine, whether it be a meditation, cooking or whatever you find relaxing.

Focus on your emotional and mental health and if you are feeling low, reach out for support.

Keep busy during quarantine, maybe start a new hobby, make something, or even declutter.

Share your coping skills with others including your children.

Encourage your kids to talk about their worries so they are not bottling things up.

Create a solid routine that works for you all and allow flexibility when needed.

Exercise can be positive for mental health and do what you enjoy.

If you enjoy cooking, get in the kitchen and experiment with the ingredients you have.
It is a very difficult time and if you are in need of support or advice, please call us on 0808 800 2222 or email us at askus@familylives.org.uk. Young Minds have produced a guide for young people who are worried about this. Rethink have written an advice article with plenty of good advice if you are feeling anxious. You might find it helpful to read this guidance from Public Health England.
We will be continually updating this page with new links and resources as they become available.