Helping your grandchildren be healthy
5min read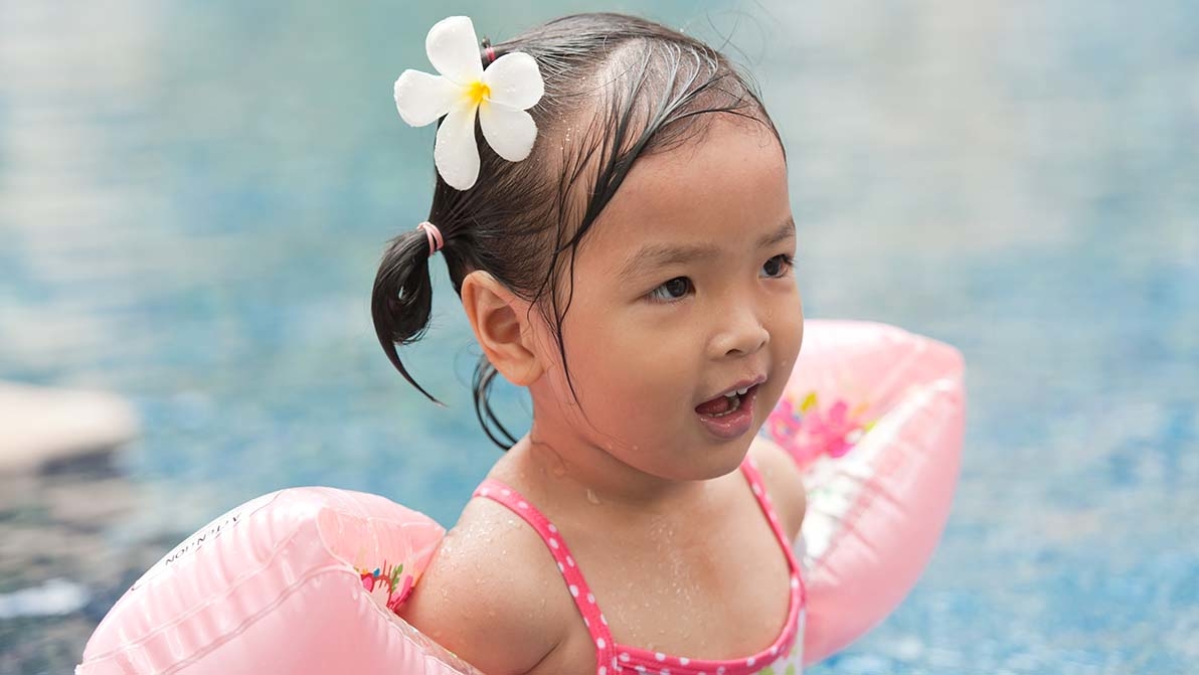 Exercise is vital but what if the grandchildren move like pale ghosts between bed and computer? Here are clever ways to make sure youngsters get their '60 minutes a day' so they can be active and healthy.
Are your grandchildren unfit?
Unfit children are a well-documented problem, but new research has found that youngsters are twice as active on holiday then back at home. As many grandparents are 'in charge' during the holidays it's an ideal time to help children get the exercise habit.
The Government's Change4Life programme recommends that youngsters do at least 60 minutes of physical activity every day. However, a survey for Eurocamp showed only a third of children (36.7%) manage more than the recommended seven hours a week of exercise in their everyday lives.
Get them bouncing
'Trampolining is a great all-round conditioning tool that combines full body muscle action, balance, co-ordination and strength' says personal trainer and fitness expert, Dax Moy . 'What makes trampoline fitness so great is that you're able to combine three-dimensional movements, increasing or decreasing loads (based on how high you jump) and reactive conditioning into one simple exercise routine that, whilst hitting tons of muscle, doesn't really feel (to most people, at least) like working out.'
When the grandchildren aren't around, you can always have a bounce yourself - apparently bouncing burns 160 calories in just 20 minutes!
A simple walk can be extra fun
Don't overlook the simple things in life. A good walk can burn calories and get muscles working, and it needn't be a chore for younger ones. Try to set a simple 'I- spy' challenge, where children must spot a few simple things – a black cat, a telephone box, a fruit tree – to 'win' the game. They'll walk miles before they know it and you'll burn around 200 calories an hour.
The family that swims together...
For a year-round holiday feeling, swimming is hard to beat. Laura Molloy at Swimbabes (see below) explains the key benefits for families of swimming together:
'Learning to swim as a family promotes a healthy lifestyle. It teaches the baby/child a skill that will be invaluable to them. It also allows a special bonding time. It allows children to grow up with a real love of water and allows them to explore all the exciting sports associated with water.
'Co-ordination and associated motor skills are also improved through regular exercise. A weekly swim provides a good workout and will strengthen the heart and lungs.'
If you jump in with them, then you will do yourself a favour, too. Swimming is easy on the joints but is still a very effective form of exercise.
Going green
Gardening is great as it can be quite slow and gentle, but still physical. Both grandparents and grandchildren can while away hours in the garden talking, tending and growing. Adults can easily burn 250 calories an hour on general gardening tasks, and if you get your young charges to engage in some sweeping, digging or even tree-climbing while you're out there, they'll be working all their major muscle groups while gulping down fresh air.
Plus, there's nothing quite as tasty or as healthy as a home-grown vegetable.
Keep them moving on a rainy day, read our tips about indoor holiday fun (link to article)
Exercising isn't just the preserve of the summer months. Whatever the weather, set them a treasure hunt around the house, or use simple games like hide and seek to keep them on their toes. Of course, if you must give in to the twinkling lights of a games console, just opt for either a dance game or a sports game.